Renowned supermodel David Gandy releases his most innovative and interesting launch yet, promoting the psychological benefits of fashion that both look and feel good.
Did someone say… Color Psychology? Oh yes, Gandy did. In his latest launch The Blue Collection, British supermodel David Gandy explored the scientific and cognitive benefits behind color.
Choosing one of the world's most beloved colors blue, Gandy highlights the scientific connection between color and emotional well-being. Cool right? No doubt.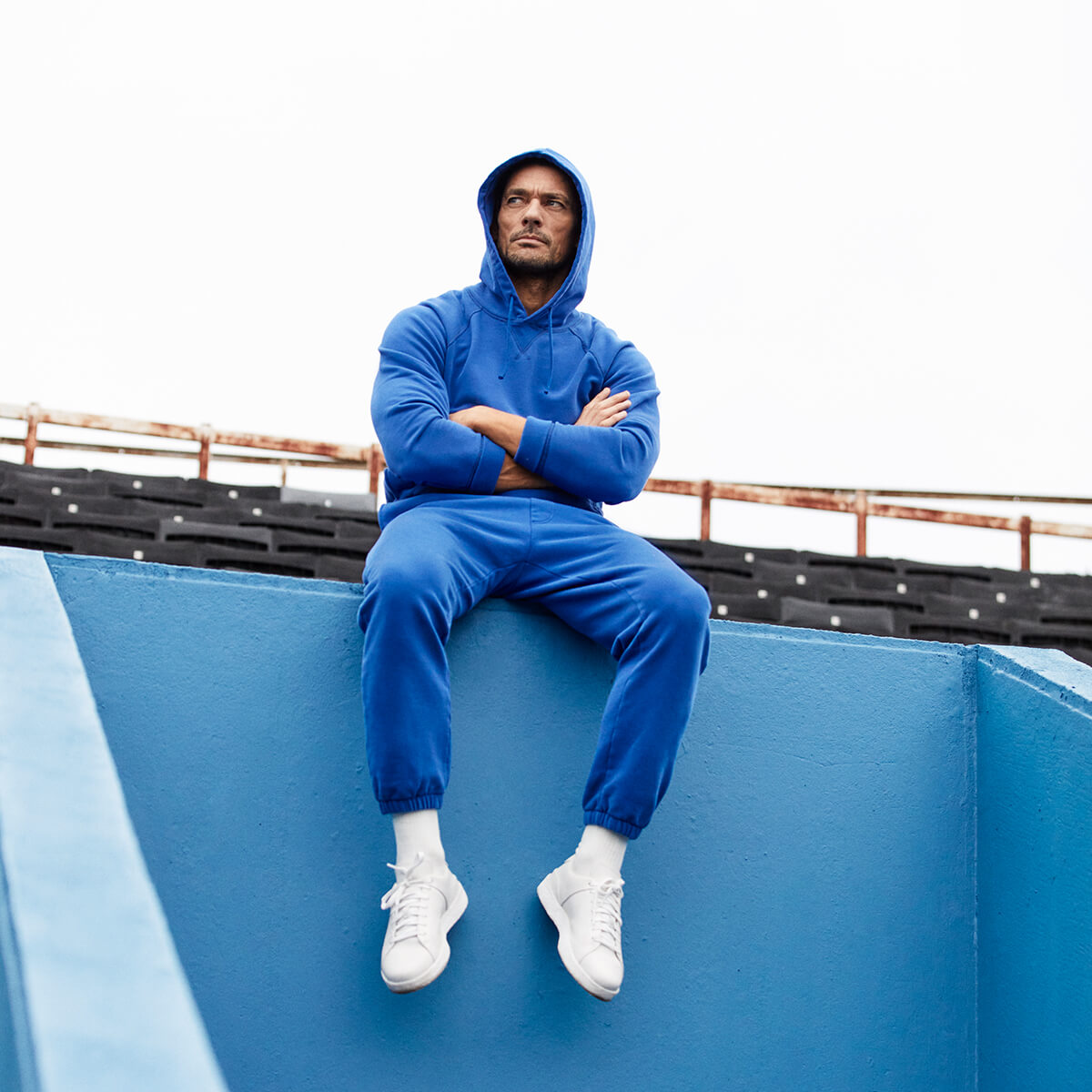 Undeniably, the launch provides that much-needed serotonin boost.
You may be wondering, how does our brain do this? Interestingly, it's simpler than you may think. Depending on where colors land on the optical spectrum, you can feel different emotional reactions. For example, colors with longer wavelengths such as red and orange, are shown to make us feel awake and energized. On the other hand, colors with shorter wavelengths like blue and purple, produce a more relaxed reaction. Therefore, thanks to our brain's special processing, the color blue helps lower blood pressure, slow heart rate, and promote a feeling of tranquility.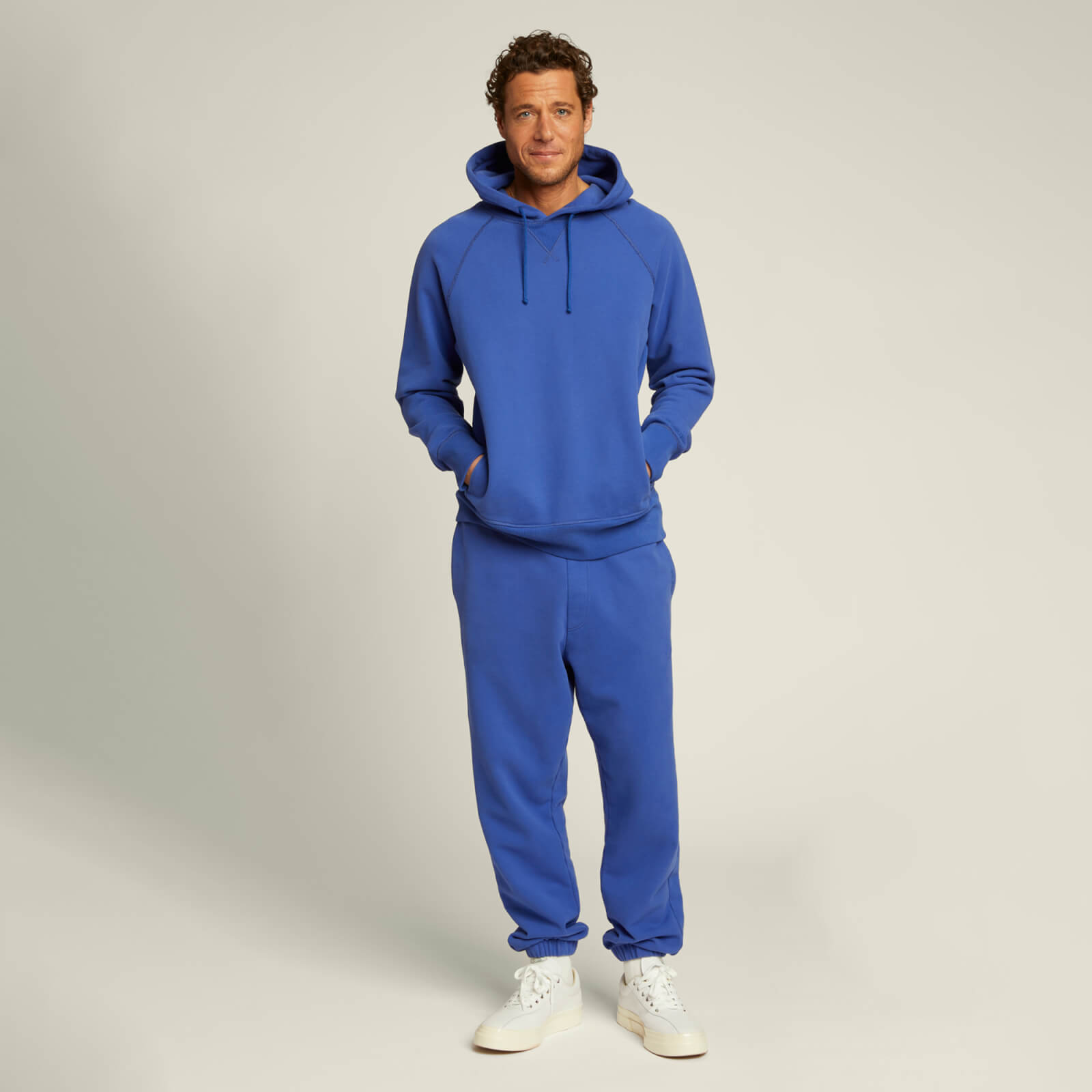 The collection will be available across five wardrobe staples including The Ultimate Sweat, Ultimate Hoody, Ultimate Jogger, Ultimate Crew Tee, and Heritage Scoop Tee.
Following his ethos, "Clothing shouldn't just make you look good, it should make you feel good too." We can all agree Gandy's vibrant 'Workwear Blue' is sure to make you feel the warm fuzzies inside and out.
To stay updated on everything happening in the sneaker world drops, check out the best sneakers to add to your rotation this week, follow @stylecartel on Instagram, and sign up for our newsletter for early access to the best drops sent straight to your