Accessory Saturday Spring Break
Spring is here and time for so new bags, shoes and key rings for the new apartment. It is Accessory Saturday and here is your must-haves for the week. All available online and some of our favourite retailers.
If you do not have something metallic in your collection start small. Shoot for the stars with a piece of Coach and the SMALL WALLET IN METALLIC LEATHER WITH STAR.   RIVETS. This wallet is for those ladies on the go that want a little bling in their purse.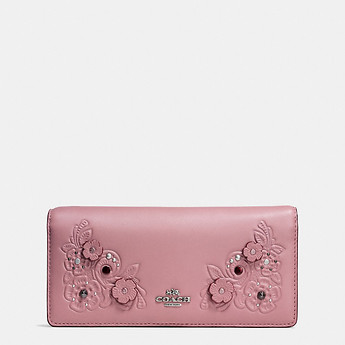 If you have not noticed Pink is the colour of the season. Coach has you covered with this SLIM WALLET IN GLOVETANNED LEATHER WITH TEA ROSE TOOLING. It is so spring and ready to go out dancing with you.
This is for that reader who still writes in a diary, Kate Spade has you covered. Gold Stripe Notebook – gold – one size.  Bring back writing this Spring and take notes about your life and who you have to meet and trends you like.
If you are feeling like me and want to hit the beach and write.  Pretend you are like Hemingway and put on a Kurt Geiger PANAMA HAT.  Get into that Spring Break in Style.
So you are finally moving and Spring is the best time to do it.  Gift your self then with a Fendirumi Pirochan Fur Bag Charm and keychain.  You deserve it.