Spring has come and with it reading a new book is the best way to spend your day in the park or after work.  Take a look at SC must-read books which are sure to keep you company everywhere you go this March.
This is Going to Hurt: Secret Diaries of a Junior Doctor – Adam Kay
This is Going to Hurt is a diary of what goes on inside the hospitals. From the happiest to the saddest stories and the simple doctor consultations to the most complex surgeries, Adam Kay, a Junior Doctor at the NHS, shares the stories behind the long shifts of the doctors at the hospital and their constant battle between life and death.
This book is a collection of captivating stories of what happens behind the hospital walls and in the busy doctor's lives.
The Vegetarian – Han Kang
Yeong-hye is an ordinary wife with no specific hobbies or interests in her life, until, one day, after reoccurring nightmares she decides to become vegetarian in a society and country whose population mainly feeds on meat and vegetarianism is non-existing. This sudden decision of hers disturbs her husband to the point where he becomes sexually violent leading her to attempt suicide. After this incident, she turns to her sister's husband to make her fantasies of leaving her own body become true.
The Vegetarian is a captivating novel about desire, society and the imprisonment of one's soul to a human body.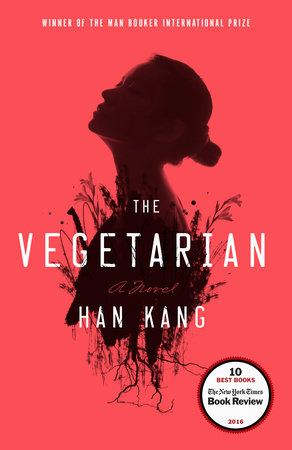 Everything I Never Told You – Celeste Ng
Lydia's immigrant parents dream that their daughter is going to grow up fulfilling the dreams that they never followed. However, this is not what she has envisioned as her future while growing in a small town near Ohio in the 1970s. When her body is found in a lake, her family starts to question their people who were close to Lydia while taking revenge for her death. While everyone in the family has their own theories and suspicions about her death, it becomes evident that the quietest member, the youngest daughter, might be the one who knows the truth.
Celeste Ng's novel is a thrilling story about family relations, sorrow and conflicts which will surely leave a lasting mark.
The Yellow Wallpaper – Charlotte Perkins Gilman
A young woman moves with her husband to an old house in the countryside after giving birth to her child. After being instructed to stay inside a room with bars on the windows, she is getting hunted and tortured by the patterns of the yellow wallpapers of the room. She becomes tormented so much that the wallpaper starts to become animate and is given form.
For those who prefer short stories, The Yellow Wallpaper is a very a captivating read which deals with mental illness, postpartum depression and people's perception about them.
The Designer – Marius Gabriel
Copper, who is newly married to her husband, moves to Paris in 1944. However, her marriage is not what she had imagined and she begins to ask for a divorce. While exploring the city alone she becomes friends with an unknown designer called Christian Dior. When Copper understands his genius for fashion and design, she urges him to actively pursue fashion design and leave behind his insecurities. Copper having found a new magical world in fashion she begins her journey as a fashion journalist while questioning her own heart about which man she truly wants as her partner.
The Designer is a novel exploring the world of fashion in the city of light with detailed descriptions, empowering characters and an interesting combination of fiction and reality.